Employee Wellness in Boulder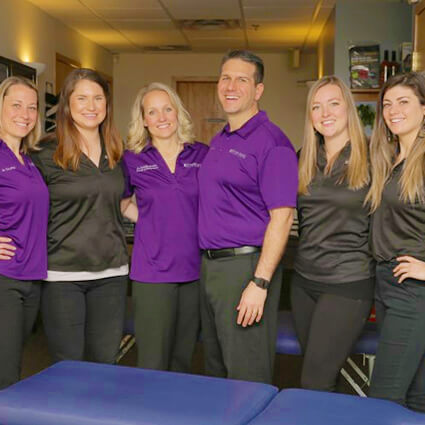 The best wellness and chiropractic services for your employees can be found here at Network Wellness Center!
We understand the importance of having a healthy and content staff, whatever the nature of your business. In today's hectic world, it can be difficult to find the time to take care of yourself and to truly connect with your employees.
The importance of your staff's mental and physical well-being cannot be overstated–If they feel physically uncomfortable or if they are under a great deal of stress, it can affect their overall state of health and well-being as well as their productivity.
Our Employee Wellness and Chiropractic Programs
We offer a number of wellness programs designed to boost your employees' sense of well-being, contentment, and morale as well as improve their overall health and happiness. Happy, healthy employees are the basis of a productive workforce.
Our programs cover a wide range of subjects and can be customized to suit your needs in terms of topic, length, and timing. For instance, we offer breakfast and lunch programs, general health screenings, employee massage stress relief days, and a variety of advanced seminars and workshops.
We offer a number of standard presentations, the most popular of which are as follows:
Increase Your Energy Levels 300%
Developing Your Personal Wellness Plan
Nutrition, Stress and Weight Loss
Increase Your Immune System from Within
Beneficial Body Mechanics and Injury Prevention
Reduce Your Blood Pressure and Cholesterol Without Drugs
Weight Loss the Natural Way
Bringing Health and Wellness to Your Employees
Our holistic approach emphasizes physical and emotional wellness, based on the understanding that stress is a key contributor to spinal and vertebral subluxation. We understand that it can be difficult to arrange for wellness and health opportunities for all your employees as vital as the health of your employees is to your organization.
For this reason, all of our doctors are committed to bringing wellness education opportunities and events to your company.
Learn More Today
One of the best ways to ease the stress for your employees and yourself is to relax your muscles and dissipate your tension through chiropractic spinal care. When looking for a local practitioner, look no further than our affordable wellness programs.
Learn more today by contacting our practice or completing the inquiry form on this page! We look forward to speaking with you.
CONTACT US »

Employee Wellness Boulder CO | (303) 998-1000