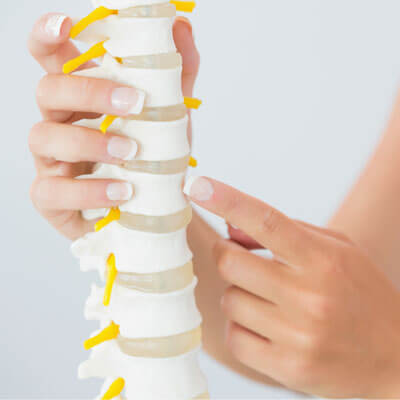 Every October, the American Chiropractic Association celebrates National Chiropractic Health Month. This year's theme is "Chiropractic: On the Frontline for Pain."
When it comes to pain relief, there are various options available. It's no surprise that for lots of people, medication is the first choice. The reality is that medication can come with many risks, including scary side effects and potential addiction. Sadly, opioid misuse is a massive crisis in the United States, and increasing awareness and use of natural pain management options is more important than ever.
The good news is that natural chiropractic care can help your spine and nerve system function better, and safely and effectively relieve discomfort.
An Opportunity to Foster Growth
While pain is no fun and can negatively impact one's quality of life, it can foster growth.
If you know pain, then you know gain. No, that's not a misprint. Pain is also on the frontline of growth. Very frequently in life, there will be physical, mental, and emotional distress.
It is common that when there's discomfort, your person is on the forefront of breakthrough growth, a new way of experiencing life or making a change to experience more out of life.
Expand Your Bandwidth to Navigate Life's Demands
Very commonly, people focus only on the pain, and miss the gain that's there for them on the other side. The bigger gift of chiropractic care is experiencing life with a healthy spine and nerve system.
As people have greater spinal and neural integrity, they have greater bandwidth to navigate the demands, circumstances, situations, and stress relative to life physically, chemically, mentally, and emotionally. They have more balance to see the gain ahead of them as they function-as they frequently feel and function better.
Learn More Today
Please contact the practice at (303) 998-1000 to find out how NetworkSpinal care may benefit you.
CONTACT US »