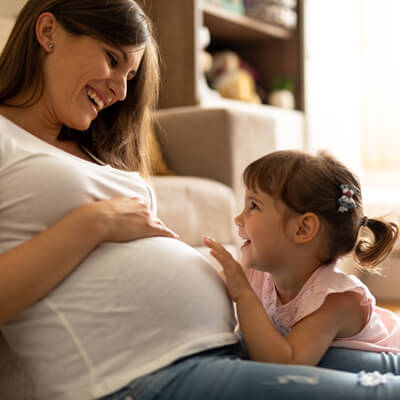 With Mother's Day coming up, it's a perfect time to celebrate and support all mothers and mothers-to-be.
You are a gift to our world, and at
NFWC
, we are proud to support you throughout your entire journey.
When you're pregnant, your body goes through an immense amount of change. There are added hormones, extra weight to carry, and many physical changes that you may not expect. With that, the curve in your back and spine can become accentuated. This physical change to your spine can be further impacted when you add in the physical strain of carrying and caring for a newborn, right into their early childhood years.
During each phase of motherhood, your back carries the most strain. However, you're not entirely powerless against these changes. By prioritizing chiropractic care from early pregnancy and right through motherhood, you ensure your spine maintains alignment, and that your nervous system is in the best shape possible to deal with the ever-changing landscape of being a parent.
During pregnancy, adjustments can be particularly effective and have been associated with:
Alleviating pregnancy pains
Reducing nausea
Reducing labor times
Minimizing postpartum pain
Chiropractic care is becoming more and more recommended by midwives and obstetricians who wish to naturally help pregnant women navigate the physical sides of pregnancy.
Could you use some support right now?
Book an appointment with us today, to give yourself the gift of health. In the end, protecting your health empowers you to be the best mother you can be, and we're here to help you every step of the journey.
CONTACT US »