Your Boulder NetworkSpinal Guide
Network Family Wellness Center offers chiropractic care for those that want to raise up their wellness to new levels beyond where they have been before.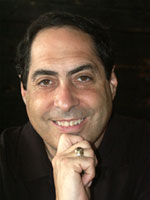 Joel Roberts Interview with Donald Epstein, D.C.
Listen to Donald Epstein, D.C., share more about what to expect in your body during each level of care. The more empowered you are about your health, the more benefits you can get out of your care.
Learn more about Donald Epstein, D.C., the founder and developer of NetworkSpinal and Somato Respiratory Integration.
We talked about:
Beginning NetworkSpinal Care
Transforming through NetworkSpinal Care
Awakening to More with NetworkSpinal Care
Beginning NetworkSpinal Care
The beginning of NetworkSpinal care helps your body increase its brain/body connection and release tension from your bones, muscles, and nerves as spinal obstructions are reduced. As your nerve system reduces its interference, it's better able to bring more ease. Learn more directly from the creator of NetworkSpinal care, Donald Epstein, D.C.
Transforming through NetworkSpinal Care
Transforming through NetworkSpinal Care begins to be applied as your nerve system advances its ability to make change. The type of forces used to address your spine are different, and the types of responses you'll experience are different.
You begin to experience movement within your musculature structure as your body is able to transform old patterns into fuel for healing, refine your nerve system communication, and move toward advanced care.
Awakening to More with NetworkSpinal Care
Awakening to more through NetworkSpinal happens when your nerve system reaches a higher level of neural function, efficiency, organization, and coherence. Your body starts to awaken and expand even more toward your innate capacity to reorganize from within and make change.

Your NetworkSpinal Guide | (303) 998-1000