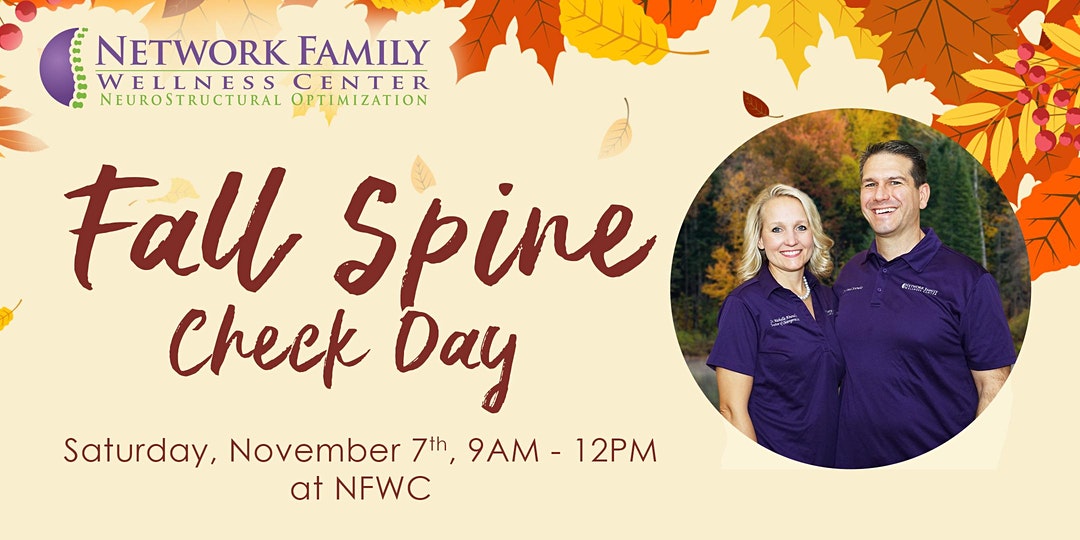 FREE Spine Check Day at Network Family Wellness Center!
You'll definitely want to take advantage of this tremendous opportunity if you are concerned with any of the following to determine if you could feel and function better:
Back or neck pain that doesn't resolve
Lack of Energy
Difficulty Sleeping
Poor Posture
Reduced Immune Function
Headaches
Frequent Colds
Illness or Disease
All of these experiences can have a common connection, which is altered spinal structure and nerve function. Let's see if you could experience more of what you do want from your body, life and health. That's why you'll be thrilled to know that for one day only you can get a FREE spinal check-up on Saturday, November 7th from 9:00 AM to 12:00 PM. You'll receive a computerized Neuro Behavior testing and a Spinal Structural analysis to determine what's happening in your spine. In many cases, there's a way that you can have less of what you don't want and more of what you do want in your experience of your body, health and life.
All you need to do to take advantage of your complimentary screening is to obtain a ticket! You'll simply enter your name, Email address, and phone number. Spaces are limited, so act right away. When you get your ticket, you'll receive a call to reserve a specific time for your screening. Register today!
There's Magic in a Healthy Spine!